* * * * *
Michelin Guides Are Bullshit!
by John Curtas, Being John Curtas
John Curtas with one of my rosados from The Spanish Artisan Wine & Spirits Group at Ibiza Tapas Danbury (CT) in Curtas's hometown. The jacket is just another example of Curtas's dedication to sartorial splendor and went exceptionally well with the red pants he was wearing!
"Gerry Dawes — Spanish food expert, guide, raconteur, writer, etc., (and a fellow so curmudgeonly he makes me look like Dora the Explorer*) — had these insights that are worth considering the next time you hear someone brag about their Michelin stars:
'Why do you think restaurants in Japan were suddenly given a surfeit of rosettes? Because Doughboy (aka Bibendum) wants to sell tires to Japanese car manufacturers! In Spain, France's next door neighbor, who competes with them

for gastro-tourism Euros, Michelin gives a miserable number of rosettes, about a fifth of what France has. I have proposed a boycott of Michelin tires in Spain unless the Guide gives out a significant number of rosettes to really reflect the quality of restaurants in Spain. Spain should make Michelin decide what they really want, to sell paper (the Guide) or rubber.'" - -

John Curtas, Being John Curtas blog: Michelin Guides are Bullshit, March 27, 2019 (published the day I left for a month in Spain). *It should be noted that no one can make Curtas look like Dora the Explorer. Look up Curmudgeon with a baked-on crust, Curmudgeon crème brûlée, in any visual dictionary and Curtas countenance will appear.
* * * * *
"As a young chef arriving in America from Spain in the early 1990s, I came to see Gerry as an ally. At the time, I found myself struggling to explain Spanish cooking because people either had no idea or they had the wrong idea. It was a battle. But Gerry's writing meant I was not alone in telling Americans about piquillos and escudella and jamón. At a time when most food journalists were writing about France and Italy, Gerry went off in his own direction to become the first to really tell the story of Spain."–
José Andrés, James Beard Award Winning Star Chef, Jaleo, Zaytinya, Café Átlantico Minibar
(Washington, D.C.), Bazaar by
José Andrés (Los Angeles & Las Vegas),
Mercado Little Spain at Hudson Yards, New York City; Nobel Peace Prize Nominee and Oscar Presenter 2019 .
* * * * *
Shall deeds of Caesar or Napoleon ring
More true than Don Quixote's vapouring?
Hath winged Pegasus more nobly trod
Than Rocinante stumbling up to God?
Poem by Archer M. Huntington inscribed under the Don Quixote on his horse Rocinante bas-relief sculpture by his wife, Anna Vaughn Hyatt Huntington,
in the courtyard of the Hispanic Society of America's incredible museum at 613 W. 155th Street, New York City.
_______________________________________________________________________________________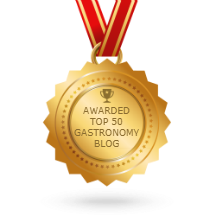 About Gerry Dawes
My good friend Gerry Dawes, the unbridled Spanish food and wine enthusiast cum expert whose writing, photography, and countless crisscrossings of the peninsula have done the most to introduce Americans—and especially American food professionals—to my country's culinary life." -- Chef-restaurateur-humanitarian José Andrés, Nobel Peace Prize Nominee and Oscar Presenter 2019
Gerry Dawes is the Producer and Program Host of Gerry Dawes & Friends, a weekly radio progam on
Pawling Public Radio
in Pawling, New York (streaming live and archived at www.pawlingpublicradio.org and at www.beatofthevalley.com.)
Dawes was awarded Spain's prestigious Premio Nacional de Gastronomía (National Gastronomy Award) in 2003. He writes and speaks frequently on Spanish wine and gastronomy and leads gastronomy, wine and cultural tours to Spain. He was a finalist for the 2001 James Beard Foundation's Journalism Award for Best Magazine Writing on Wine, won The Cava Institute's First Prize for Journalism for his article on cava in 2004, was awarded the CineGourLand "Cinéfilos y Gourmets" (Cinephiles & Gourmets) prize in 2009 in Getxo (Vizcaya) and received the 2009 Association of Food Journalists Second Prize for Best Food Feature in a Magazine for his Food Arts article, a retrospective piece about Catalan star chef, Ferran Adrià.
". . .That we were the first to introduce American readers to Ferran Adrià in 1997 and have ever since continued to bring you a blow-by-blow narrative of Spain's riveting ferment is chiefly due to our Spanish correspondent, Gerry "Mr. Spain" Dawes, the messianic wine and food journalist raised in Southern Illinois and possessor of a self-accumulated doctorate in the Spanish table. Gerry once again brings us up to the very minute. . ." - - Michael & Ariane Batterberry, Editor-in-Chief/Publisher and Founding Editor/Publisher, Food Arts, October 2009.
Pilot for a reality television series on wine, gastronomy, culture and travel in Spain.