"But, for Gerry Dawes, Spain is more than just the Adriàs and (Juan Mari and Elena) Arzaks. He has connected with all manner of people working at every level and in every corner of Spain. I'm always amazed at this reach. You can step into a restaurant in the smallest town in Spain, and it turns out they know Gerry somehow." - - Chef-restaurateur-humanitarian José Andrés, Nobel Peace Prize Nominee and Oscar Presenter 2019; Chef-partner of Mercado Little Spain at Hudson Yards, New York 2019
>
Join us, as we dine informally in a 19th-Century Galician bodega with half a dozen artisan winemakers and experience the magic of a quiemada, a Galician spirits filled flaming pumpkin that is supposed to ward off evil spirits;
Go deep into the caves of a southern Rioja hillside and taste terrific artisan wines from underground tanks, then have
tortilla española, ensalada and splendid lamb chops and chorizo grilled over grape vine cuttings, all accompanied by the bottled wines;
Follow us to legendary backstreet tapas bars in Madrid, San Sebastián, Logroño and Sanlúcar de Barrameda, sampling different small plate regional specialties at each spot;
Learn how to make paella with a maestro in his restaurant at the edge of the rice fields on the Albufera lagoon;
Dine with some of the top women chefs in Spain, eat phenomenal rice dishes and visit one of the great chocolatiers/pastry chefs in Europe, all in Alicante province;
Visit some of the greatest artisan wineries, cheese producers and Ibérico ham producers and sample their exceptional products;
And have an al fresco lunch with a chef Gerry calls the Emperor of Toledo on a terrace with stunning views overlooking the chef's family vineyards, olive groves and the city itself.
Put together a group of friends, family and/or business colleagues and associates and we will custom design really special tours of Spain for you. We need a minimum of 12 - 16 travellers (will consider less people, but the trip will be priced accordingly) and will consider groups up to 26 people, like those from the Commonwealth Club of California. We offer several itineraries (see below) and the trips usually run 11 days, 10 nights*, but we can also consider slightly longer or slightly shorter duration trips. If you have a particular itinerary that you don't see here, e-mail Gerry Dawes and he will work with you to make it happen. (*Allows our guests two flight travel days and two weekends in Spain.) Contact gerrydawes@gmail.com or gerrydawes@aol.com.
Sample Itineraries
#1 Taste of Atlantic Spain Tour: Galicia, Asturias, The Basque Country, San Sebastián, Navarra, La Rioja & Madrid
#2 Taste of Atlantic & Mediterranean Spain Tour: Bilbao, San Sebastián, Navarra, Barcelona, Valencia, Alicante & Madrid
Quim Marquez, Chef-owner Quim de la Boquería, Mercat de la Boquería, Barcelona.

#3 Taste of Madrid, Western Spain Ibérico Ham, Cheese, Roman Ruins; Andalucía Southern Spain & Don Quixote La Mancha Tour: Madrid, Segovia, Ávila, Salamanca, Cáceres, Mérida, Sanlúcar de Barrameda, Cádiz, El Puerto de Santa María, Jerez de la Frontera, Sevilla, Córdoba, Toledo, and Chinchón
Gerry Dawes in an Ibérico ham-curing facility in Guijuelo (Salamanca).
#4 Taste of Andalucía & La Mancha Tour: Madrid, Toledo, Castilla-La Mancha, Córdoba, Sevilla, Sanlúcar de Barrameda, Cádiz, Atlantic Tuna Coast & Roman Fish Factories, El Puerto de Santa María, Pueblos Blancos, Ronda, Mijas, Málaga
A glass of Manzanilla sherry at sunset overlooking the Guadalquivir River as it meets the Atlantic Ocean.
#5 Sephardic Spain (Gerry Dawes* only): Visiting the Jewish Quarters and Villages of Spain, Former Synagogues and Other Sites Important to the Rich Jewish Historical Presence in Spain. Depending upon which of several itineraries we chose, we may visit Ribadavia (Galicia) León (Castilla y León), Oviedo (Asturias), Hervás (Extremadura), Burgos, Estella & Tudela (Navarra), Zaragoza, Barcelona, Girona, Besalú (all in Catalunya), Lorca (Murcia), Córdoba, Lucena, Sevilla and Toledo. (*Gerry Dawes has been studying, visiting and photographing Sephardic Spain for more than two decades.)
Santa María la Blanca, a stunning 12th-Century Mudejar architecture synagogue that was converted into a Catholic church and is now a museum and one of most important Jewish monuments and perhaps the oldest surviving synagogue in Europe.
Shall deeds of Caesar or Napoleon ring
More true than Don Quixote's vapouring?
Hath winged Pegasus more nobly trod
Than Rocinante stumbling up to God?
Poem by Archer M. Huntington inscribed under the Don Quixote on his horse Rocinante bas-relief sculpture by his wife, Anna Vaughn Hyatt Huntington, in the courtyard of the Hispanic Society of America's incredible museum at 613 W. 155th Street, New York City.
__________________________________________________________________________________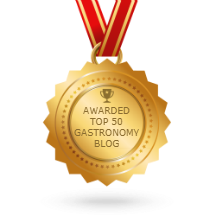 About Gerry Dawes
My good friend Gerry Dawes, the unbridled Spanish food and wine enthusiast cum expert whose writing, photography, and countless crisscrossings of the peninsula have done the most to introduce Americans—and especially American food professionals—to my country's culinary life." -- Chef-restaurateur-humanitarian José Andrés, Nobel Peace Prize Nominee and Oscar Presenter 2019
Gerry Dawes is the Producer and Program Host of Gerry Dawes & Friends, a weekly radio progam on
Pawling Public Radio
in Pawling, New York (streaming live and archived at www.pawlingpublicradio.org and at www.beatofthevalley.com.)
Dawes was awarded Spain's prestigious Premio Nacional de Gastronomía (National Gastronomy Award) in 2003. He writes and speaks frequently on Spanish wine and gastronomy and leads gastronomy, wine and cultural tours to Spain. He was a finalist for the 2001 James Beard Foundation's Journalism Award for Best Magazine Writing on Wine, won The Cava Institute's First Prize for Journalism for his article on cava in 2004, was awarded the CineGourLand "Cinéfilos y Gourmets" (Cinephiles & Gourmets) prize in 2009 in Getxo (Vizcaya) and received the 2009 Association of Food Journalists Second Prize for Best Food Feature in a Magazine for his Food Arts article, a retrospective piece about Catalan star chef, Ferran Adrià.
". . .That we were the first to introduce American readers to Ferran Adrià in 1997 and have ever since continued to bring you a blow-by-blow narrative of Spain's riveting ferment is chiefly due to our Spanish correspondent, Gerry "Mr. Spain" Dawes, the messianic wine and food journalist raised in Southern Illinois and possessor of a self-accumulated doctorate in the Spanish table. Gerry once again brings us up to the very minute. . ." - - Michael & Ariane Batterberry, Editor-in-Chief/Publisher and Founding Editor/Publisher, Food Arts, October 2009.
Pilot for a reality television series on wine, gastronomy, culture and travel in Spain.