* * * * *
A Taste of Northern Spain – Part 1: Galicia
Wendy Miller and Beth Lang inspect our luncheon lineup of Albariños from the Asociación de Bodegas Artesanas. Photo by Docsconz.
"Flying to Spain overnight is too short to get a good night's sleep, but that was not enough to keep myself and everyone else on our tour of northern Spain from hitting the ground running. This was my first trip as a tour leader and I was excited to meet up with those trusting my choices. Perhaps not unexpected, but gratifying, the majority of our travelers were personal friends known to me either actually or virtually for years. I was excited to be able to show them a wonderful part of a country that has come to be my favorite travel destination over the years. My co-leader of the trip and the man who could make it all happen like no other was my good friend, Gerry Dawes, aka "Mr. Spain," who has spent decades learning the nuances of this beautiful and delicious country. Gerry is a writer, photographer and Spanish wine importer with vast experience taking people to visit his second home country. It was during our personal trip across Spain last winter that we felt the need to spend a bit more time in certain places and that it would be fun to share it with a small group. I have come, throughout my lifetime so far, to learn more about Spain and its cuisine than probably all but a few Americans. For Gerry, that statement can be extended to all but a few Spaniards. . .
Winemakers at the table at Adega Cabaleiro Do Val, (l to r) Paco Dovalo, Cabaliero do Val; Eulogio Gondar, Lagar de Candes; Fernando Meis Otero, O'Forrollo; Manolo Dovalo, Rozas; Rubén Dovalo, Cabaliero do Val; Antonio Gondar, Avó Roxo. Not in this photo, but present, Xosé Pintos, Lagar de Broullón. Photo by Docsconz.
. . . Like we would have throughout much of the trip, these dishes were washed down with wines from the Spanish Artisan Wine and Spirits Group - Gerry Dawes Selections, who import the wines into the United States. It was no coincidence that the founder and head of that company as well as the selector of the wines for import was the same person who chose them throughout our trip and who also happened to be my co-leader and principal organizer, none other than Gerry Dawes. I had previously tasted and enjoyed all of the wines in the portfolio, but it was now fun to start seeing others get turned on to "Gerry's wines," the hallmark of which is distinctive flavor profiles, natural yeasts, low alcohol and little to no (preferably for Gerry) wood. The first ones on our docket, would be some that we would continue to get to know well over the next few days – fabulous albariños from the area, which in wine circles is known as Rias Baixas. These wines were made naturally with minimal intervention by grape farmers, leaving the wine making details, especially the wild yeasts, largely to mother nature. To a one, they are all distinctive and delicious!"
Shall deeds of Caesar or Napoleon ring
More true than Don Quixote's vapouring?
Hath winged Pegasus more nobly trod
Than Rocinante stumbling up to God?
Poem by Archer M. Huntington inscribed under the Don Quixote on his horse Rocinante bas-relief sculpture by his wife, Anna Vaughn Hyatt Huntington,
in the courtyard of the Hispanic Society of America's incredible museum at 613 W. 155th Street, New York City.
_______________________________________________________________________________________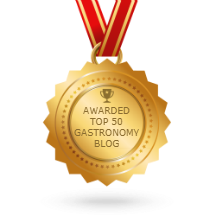 About Gerry Dawes
My good friend Gerry Dawes, the unbridled Spanish food and wine enthusiast cum expert whose writing, photography, and countless crisscrossings of the peninsula have done the most to introduce Americans—and especially American food professionals—to my country's culinary life." -- Chef-restaurateur-humanitarian José Andrés, Nobel Peace Prize Nominee and Oscar Presenter 2019
Gerry Dawes is the Producer and Program Host of Gerry Dawes & Friends, a weekly radio progam on
Pawling Public Radio
in Pawling, New York (streaming live and archived at www.pawlingpublicradio.org and at www.beatofthevalley.com.)
Dawes was awarded Spain's prestigious Premio Nacional de Gastronomía (National Gastronomy Award) in 2003. He writes and speaks frequently on Spanish wine and gastronomy and leads gastronomy, wine and cultural tours to Spain. He was a finalist for the 2001 James Beard Foundation's Journalism Award for Best Magazine Writing on Wine, won The Cava Institute's First Prize for Journalism for his article on cava in 2004, was awarded the CineGourLand "Cinéfilos y Gourmets" (Cinephiles & Gourmets) prize in 2009 in Getxo (Vizcaya) and received the 2009 Association of Food Journalists Second Prize for Best Food Feature in a Magazine for his Food Arts article, a retrospective piece about Catalan star chef, Ferran Adrià.
". . .That we were the first to introduce American readers to Ferran Adrià in 1997 and have ever since continued to bring you a blow-by-blow narrative of Spain's riveting ferment is chiefly due to our Spanish correspondent, Gerry "Mr. Spain" Dawes, the messianic wine and food journalist raised in Southern Illinois and possessor of a self-accumulated doctorate in the Spanish table. Gerry once again brings us up to the very minute. . ." - - Michael & Ariane Batterberry, Editor-in-Chief/Publisher and Founding Editor/Publisher, Food Arts, October 2009.
Pilot for a reality television series on wine, gastronomy, culture and travel in Spain.