In deference to Kay, Javier spoke to us in his fluent, British-nuanced English. "My father spoke French and English, so I began to learn English at home. but I was taught French at school," he explained. "But by the time I went to university, I realised that English was going to be useful, so I started to study it. My parents' home was very international with many foreign visitors related to the wine and bird worlds, so I had many chances to practice English. During my military service at Rota Naval Station, I worked as an interpreter and then I further refined my English on frequent visits and hunting trips to the UK which is our best market outside Spain." (I coincidentally first came to Spain to do the last two years of my military service at Rota, a major American Navy base, which is how I first came to know and love Sanlúcar de Barrameda.)
We couldn't have been with a better guide for Kay's first introduction to Las Marismas. Javier grew up going on repeated birding and hunting excursions into what he refers to as La Marisma. When I told him that I had always heard these wetlands called 'Las Marismas,' Javier, who published his memoirs of the area, "Recuerdos de La Marisma" (Ediciones Geribel, 2005), clarified the term for me. "Both ways are correct. There are many marismas in the world but for me this is the most important one, that is why I refer to it as "La Marisma." You can use either.
Javier Hidalgo loves animals and also keep three horses, which he exercises on local beaches and, during the spectacular annual thoroughbred races on Bajo de Guía beach each August in Sanlúcar, Javier, who maintains, still in his fifties, jockey weight, races his thoroughbred against much younger competition and has won a number of races.
Other Articles of interest on Sherry.
__________________________________________________________________________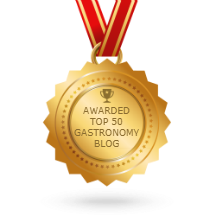 About Gerry Dawes
My good friend Gerry Dawes, the unbridled Spanish food and wine enthusiast cum expert whose writing, photography, and countless crisscrossings of the peninsula have done the most to introduce Americans—and especially American food professionals—to my country's culinary life." -- Chef-restaurateur-humanitarian José Andrés, Nobel Peace Prize Nominee and Oscar Presenter 2019
Gerry Dawes is the Producer and Program Host of Gerry Dawes & Friends, a weekly radio progam on
Pawling Public Radio
in Pawling, New York (streaming live and archived at www.pawlingpublicradio.org and at www.beatofthevalley.com.)
Dawes was awarded Spain's prestigious Premio Nacional de Gastronomía (National Gastronomy Award) in 2003. He writes and speaks frequently on Spanish wine and gastronomy and leads gastronomy, wine and cultural tours to Spain. He was a finalist for the 2001 James Beard Foundation's Journalism Award for Best Magazine Writing on Wine, won The Cava Institute's First Prize for Journalism for his article on cava in 2004, was awarded the CineGourLand "Cinéfilos y Gourmets" (Cinephiles & Gourmets) prize in 2009 in Getxo (Vizcaya) and received the 2009 Association of Food Journalists Second Prize for Best Food Feature in a Magazine for his Food Arts article, a retrospective piece about Catalan star chef, Ferran Adrià.
". . .That we were the first to introduce American readers to Ferran Adrià in 1997 and have ever since continued to bring you a blow-by-blow narrative of Spain's riveting ferment is chiefly due to our Spanish correspondent, Gerry "Mr. Spain" Dawes, the messianic wine and food journalist raised in Southern Illinois and possessor of a self-accumulated doctorate in the Spanish table. Gerry once again brings us up to the very minute. . ." - - Michael & Ariane Batterberry, Editor-in-Chief/Publisher and Founding Editor/Publisher, Food Arts, October 2009.
Pilot for a reality television series on wine, gastronomy, culture and travel in Spain.