To Javier Hidalgo, La Gitana Manzanilla and the incredible experience we had with Javier and his wife Paula at Riacheros out in the mashes of Las Marimas, north of my favorite Spanish town, Sanlúcar de Barrameda, the place where God was born.
All photos and text by Gerry Dawes©2019.
Contact gerrydawes@aol.com for publication rights.
Langostinos de Sanlúcar with La Gitana manzanilla, in evening light,
Bajo de Guía beach on the Guadalquívir River, Sanlúcar de Barrameda.
In early April 2012, after stays during Holy Week in Sevilla and Ronda, I took my spousal equivalent, Kay Killian Balun, with me to Sanlúcar de Barrameda (See Sanl
ú
car Sunset in a Manzanilla Glass) to spend a couple of days with a long-time friend Javier Hidalgo, producer of Bodegas Hidalgo La Gitana Manzanilla de Sanlúcar, and his wife, Paula de la Infiesta, at their finca, the charming, bucolic farm where they live between Sanlúcar and Chipiona.
Javier Hidalgo drinking his Bodegas Hidalgo Napoleon Amontillado
\
as an aperitif before our riacheros lunch.

In just two days, we managed a number of wonderful adventures, including a foray into Las Marismas, the famous wetlands and bird sanctuary north of Sanlúcar (and west across the Río Guadalquíver), where Javier and Paula took us to have lunch at a riacheros (river fishermen) bar-restaurant located in a place in Las Marismas, so isolated and secret that I am not going to tell you the name!

In deference to Kay, Javier spoke to us in his fluent, British-nuanced English. "My father spoke French and English, so I began to learn English at home. but I was taught French at school," he explained. "But by the time I went to university, I realised that English was going to be useful, so I started to study it. My parents' home was very international with many foreign visitors related to the wine and bird worlds, so I had many chances to practice English. During my military service at Rota Naval Station, I worked as an interpreter and then I further refined my English on frequent visits and hunting trips to the UK which is our best market outside Spain." (I coincidentally first came to Spain to do the last two years of my military service at Rota, a major American Navy base, which is how I first came to know and love Sanlúcar de Barrameda.)
We couldn't have been with a better guide for Kay's first introduction to Las Marismas. Javier grew up going on repeated birding and hunting excursions into what he refers to as La Marisma. When I told him that I had always heard these wetlands called 'Las Marismas,' Javier, who published his memoirs of the area, "Recuerdos de La Marisma" (Ediciones Geribel, 2005), clarified the term for me. "Both ways are correct. There are many marismas in the world but for me this is the most important one, that is why I refer to it as "La Marisma." You can use either.
Javier Hidalgo (with co-author Christopher Fielden) also wrote
La Manzanilla: El vino de Sanlúcar (Almuzara, 2009), for which, at Javier's request, I wrote the foreword.


As we bounced over a track that had been filled with stones that were bone-jarring, even in Javier's four-by-four, he told us, "The restaurant we are going to is nothing fancy. In fact, the place is bit raffish, but the food is quite good."
"Sounds like my kind of place," I replied, (If you do find out where this place is, you should rent a half-track or a tank to get there; the road is that rough.)
This part of La Marismas wetlands is not quite the same as the bayous of Louisiana. La Marisma and Coto Doñana, the legendary bird sanctuary and major eco-system on the west bank of Río Guadalquíver has some similarities.
Riachero fishing boats in the Las Marismas wetlands near Sanlúcar de Barrameda.
At the restaurant, Javier started me off with a copita of the finely nuanced, beautifully made Hidalgo Napoleon, one of the very best Amontillados made, while Paula poured Kay a copita of La Gitana Manzanilla, a delicious, dry, crisp, lovely sherry that is a great accompaniment to seafood. All of us would continue drinking La Gitana throughout the meal.
Paula de la Infiesta pouring La Gitana Manzanilla at the riacheros restaurant in Las Marismas.
Juan Manuel, the owner of this hidden riacheros bar, served us a lunch of that began with a loaf of freshly baked country bread, then a platter of same-day camarones (tiny shrimp), which can be eaten whole (and are used to make one of the great folk dishes of Andalucía, tortillitas de camarones, a tiny shrimp-filled fritter that we would have the following day at Bar Barbiana on the Plaza del Cabildo in Sanlúcar).
Camarones, small Las Marismas shrimp, at the bar-restaurant that caters
to the riacheros, the men who fish the waters of Las Marismas.


Next Juan Manuel brought out a large, beautifully browned, whole calamar (squid), which Paula cut up in to smaller piece, then we had a fish dish, a whole grilled albor (grey mullet) that Javier advised us should only be ordered here, because it is good when fished from plankton- and camarones-rich brackish salt waters of Las Marismas, but is not a good fish when caught in the ocean. All of this was accompanied with La Gitana Manzanilla, which we kept cold in a table side ice bucket.
Camarones, tiny shrimp caught in Las Marismas shrimp and La Gitana Manzanilla sherry
at the bar-restaurant
that caters to the riacheros, the men who fish the waters of Las Marismas.
Besides the rugged, bouncy trip in a four-by-four over one of the roughest roads I have been on in years in Andalucía to get to the restaurant, Javier Hidaldo, a well-known bird expert as well as a bodeguero, brought us back on a rough dirt track through marshes where we saw large flocks of flamingos, slender-billed gaviotas (sea gulls), ducks, geese and other water birds; passed through herds of grazing cattle and saw Marismas cowboys on horseback herding cattle; and saw the amazing Marisma's cattle that graze on aqua-plants up to their bellies in salt water.
Flamingos, Las Marismas.
Cattle grazing on aqua-plants in the water in Las Marismas.
Javier Hidalgo loves animals and also keep three horses, which he exercises on local beaches and, during the spectacular annual thoroughbred races on Bajo de Guía beach each August in Sanlúcar, Javier, who maintains, still in his fifties, jockey weight, races his thoroughbred against much younger competition and has won a number of races.
Shall deeds of Caesar or Napoleon ring
More true than Don Quixote's vapouring?
Hath winged Pegasus more nobly trod
Than Rocinante stumbling up to God?
Poem by Archer M. Huntington inscribed under the Don Quixote on his horse Rocinante bas-relief sculpture by his wife, Anna Vaughn Hyatt Huntington,
in the courtyard of the Hispanic Society of America's incredible museum at 613 W. 155th Street, New York City.
_______________________________________________________________________________________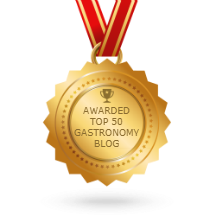 About Gerry Dawes
My good friend Gerry Dawes, the unbridled Spanish food and wine enthusiast cum expert whose writing, photography, and countless crisscrossings of the peninsula have done the most to introduce Americans—and especially American food professionals—to my country's culinary life." -- Chef-restaurateur-humanitarian José Andrés, Nobel Peace Prize Nominee and Oscar Presenter 2019
Gerry Dawes is the Producer and Program Host of Gerry Dawes & Friends, a weekly radio progam on
Pawling Public Radio
in Pawling, New York (streaming live and archived at www.pawlingpublicradio.org and at www.beatofthevalley.com.)
Dawes was awarded Spain's prestigious Premio Nacional de Gastronomía (National Gastronomy Award) in 2003. He writes and speaks frequently on Spanish wine and gastronomy and leads gastronomy, wine and cultural tours to Spain. He was a finalist for the 2001 James Beard Foundation's Journalism Award for Best Magazine Writing on Wine, won The Cava Institute's First Prize for Journalism for his article on cava in 2004, was awarded the CineGourLand "Cinéfilos y Gourmets" (Cinephiles & Gourmets) prize in 2009 in Getxo (Vizcaya) and received the 2009 Association of Food Journalists Second Prize for Best Food Feature in a Magazine for his Food Arts article, a retrospective piece about Catalan star chef, Ferran Adrià.
". . .That we were the first to introduce American readers to Ferran Adrià in 1997 and have ever since continued to bring you a blow-by-blow narrative of Spain's riveting ferment is chiefly due to our Spanish correspondent, Gerry "Mr. Spain" Dawes, the messianic wine and food journalist raised in Southern Illinois and possessor of a self-accumulated doctorate in the Spanish table. Gerry once again brings us up to the very minute. . ." - - Michael & Ariane Batterberry, Editor-in-Chief/Publisher and Founding Editor/Publisher, Food Arts, October 2009.
Pilot for a reality television series on wine, gastronomy, culture and travel in Spain.