* * * * *
Chef - owner Jeremias de Lozar of El Torreón, Tordesillas (Valladolid) with his trademark wooden hand filled with sea salt, which he delights in tossing, sometimes with exuberant force, on his superb steaks, the tablecloth, his guests and occasionally into your glass of wine. Regular customers are marked with sea salt scars, a sign that you are a true follower of Don Jeremias.
Gerry Dawes's Persistence of Memory* (Salvador Dalí) Melting Watch Awards.
Jeremias tossing salt at
El Torreón.
All photographs by Gerry Dawes

©2018.
Open since 1980, Jeremias and his wife, María Angeles are now in their 38th year of running El Torreón. I first went there in the 1990s with my old friend, Mariano García, the legendary former winemaker at Vega Sicilia and since the early 1980s, owner-winemaker at Bodegas Mauro in Valladolid province.
Mariano García.
Video courtesy of
El Torreón.
Mari Angeles.
The great artesanado ceiling at El Torreón.
Jermias de Lozar tasting a lineup of wines from The Spanish Artisan Wine & Spirits Group at El Torreón.
Pisto--peppers, tomatoes and onion (Spain's version of ratatouille)--with an olive oil-poached egg on top at El Torreón.
Grilling prime steaks at El Torreón.
Steaks on the grill at El Torreón.
Lamb's lettuce salad at El Torreón.
Ignacio Prieto, International Sales Manager of José Pariente (Rueda) with American wine import executive Bill Sciambi at El Torreón.
Steak and roasted pimientos de piquillo at El Torreón.
Steak at El Torreón.
Jeremias de Lozar infamous custom-made wooden pair of hands full of salt, from which he gets the salt to toss on the steaks (and the customers) at El Torreón.
Red pepper marmalade on top of rectangles of fried cheese at El Torreón.
Steak carpaccio at El Torreón.
Menestra de verduras, vegetable medley at El Torreón.
Roasted pimientos de piquillo at El Torreón.
Porterhouse steak at El Torreón.
Arroz con leche at El Torreón.
Jeremias, The Great Showman, orchestrating the table at El Torreón.
Chef Cristobal de Lozar, one of Jeremias´s and Mari Angeles´s three sons at their Restaurant Alquira, which is located next door to El Torreón.
Leo de Lozar.
Son Adolfo de Lozar with Jeremias tasting wines at El Torreón.
The only time I have ever seen a menu at El Torreón is when I looked it up on-line in preparation for this article. Jeremias usually puts me, Kay and me or any friends I might bring at a table and sends out what he thinks is best that day. Of one thing I am always sure, whatever comes out will be of the highest quality product, be it the exceptional foie gras with Port and Corinth raisin sauce, menestra (a classic dish of mixed young vegetables sauteed with ham bits), jamón Ibérico de bellota, housemade chorizo, Castillian pisto (similar to ratatouille) with an olive oil-poached egg on top, a sensational beef carpaccio with shavings of foie gras on top, roasted piquillo peppers, grilled lamb chops or a big steak from the in-dining room oak-fired grill. Jeremias also has an ever-changing wine list, usually with a good choice of regional wines from Ribera del Duero, Toro, Cigales and Rueda. Postres (desserts) are excellent house-made classics, included in-house made chocolate ice cream, sweetened red peppers and

sweetened red peppers atop rectangles of pan-fried cheese.
Since I introduced him to it a couple of years ago, one of Jeremias´s house wines and one that he often drinks himself is Viña Catajarros Cigales Elite Rosado from Hermanos Merino in Corcos del Valle (Valladolid).
Viña Catajarros comes from grand cru caliber old vine vineyards that are reminiscent of those of Châteauneuf-du-Pape in France.
Self-portrait at El Torreón, March 30, 2019.
Since my first luncheon at El Torreón with Mariano García, I have returned numerous times, perhaps nearly 20, over a period of more than two decades. Tordesillas, located 183 kilometers (less than two hours northwest of Madrid on autoroute A6, the main route to Galicia) at the northern edge of the Rueda wine district, just west of Ribera del Duero, east of Toro and south of Cigales, has become one of my main wine road warrior stops. I always stay at my home-away-from-home, Hotel Doña Carmen, a modest roadside hotel, which is situated just south of the multi-arched Medieval bridge over the Duero River. I love the Hotel Doña Carmen, in which I seldom spend more than 10 hours at a time, enough to answer some e-mails, get into bed, get up, get ready to go, have a pan tostado con with mantequilla y mermelada and a cafe con leche. But, my familiarity with the place (and its idiocyncracies), plus the idea that it is one of the few hotels in Spain with mosquiteros (mosquito screens, vital next to the river)

Hotel Doña Carmen looks out on a great view the river, the bridge and of the historic old town of Tordesillas, which is famous as the frequent home to the court of the nomadic kings and queens of Castilla, the place where the famous Tratado de Tordesillas was crafted in 1494 (which, unbeknownst at the time to Spain, gave Portugal Brazil) and is notorious as the town where the rightful Queen of Castilla, Juana I (known as Juana la Loca) was held prisoner for more than 50 years (she died in captivity here).
Tordesillas, the bridge and the Duero River from Hotel Doña Carmen.
The windows at Hotel Doña Carmen are equipped with a rarity in Spain, mosquiteros, screens on the windows to keep out mosquitoes and other insects, which means I can open the window at night and sleep like a baby to the sounds of the Duero river flowing over a gentle spillway (and muffling any night sounds from the ghost of Juana) on its way to Portugal to become the great Port river, the Douro and on to its encuentro with the Atlantic at Oporto. The Hotel Doña Carmen has comfortable beds, showers that work and do not require an engineering degree to operate, wi-fi that works and comfortable beds, with blankets and sheets, not the damned nordicos, duvets, under which is impossible for me to sleep. Breakfast, in the hotel bar-restaurant is usually café con leche with a slice of tortilla española and-or a croissant or pan tostado con mantequilla y mermelada. The cost: Usually about 35 Euros a night.
Shall deeds of Caesar or Napoleon ring
More true than Don Quixote's vapouring?
Hath winged Pegasus more nobly trod
Than Rocinante stumbling up to God?
Poem by Archer M. Huntington inscribed under the Don Quixote on his horse Rocinante bas-relief sculpture by his wife, Anna Vaughn Hyatt Huntington,
in the courtyard of the Hispanic Society of America's incredible museum at 613 W. 155th Street, New York City.
_______________________________________________________________________________________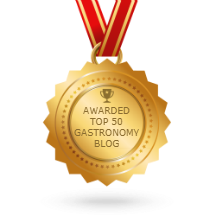 About Gerry Dawes
My good friend Gerry Dawes, the unbridled Spanish food and wine enthusiast cum expert whose writing, photography, and countless crisscrossings of the peninsula have done the most to introduce Americans—and especially American food professionals—to my country's culinary life." -- Chef-restaurateur-humanitarian José Andrés, Nobel Peace Prize Nominee and Oscar Presenter 2019
Gerry Dawes is the Producer and Program Host of Gerry Dawes & Friends, a weekly radio progam on
Pawling Public Radio
in Pawling, New York (streaming live and archived at www.pawlingpublicradio.org and at www.beatofthevalley.com.)
Dawes was awarded Spain's prestigious Premio Nacional de Gastronomía (National Gastronomy Award) in 2003. He writes and speaks frequently on Spanish wine and gastronomy and leads gastronomy, wine and cultural tours to Spain. He was a finalist for the 2001 James Beard Foundation's Journalism Award for Best Magazine Writing on Wine, won The Cava Institute's First Prize for Journalism for his article on cava in 2004, was awarded the CineGourLand "Cinéfilos y Gourmets" (Cinephiles & Gourmets) prize in 2009 in Getxo (Vizcaya) and received the 2009 Association of Food Journalists Second Prize for Best Food Feature in a Magazine for his Food Arts article, a retrospective piece about Catalan star chef, Ferran Adrià.
". . .That we were the first to introduce American readers to Ferran Adrià in 1997 and have ever since continued to bring you a blow-by-blow narrative of Spain's riveting ferment is chiefly due to our Spanish correspondent, Gerry "Mr. Spain" Dawes, the messianic wine and food journalist raised in Southern Illinois and possessor of a self-accumulated doctorate in the Spanish table. Gerry once again brings us up to the very minute. . ." - - Michael & Ariane Batterberry, Editor-in-Chief/Publisher and Founding Editor/Publisher, Food Arts, October 2009.
Pilot for a reality television series on wine, gastronomy, culture and travel in Spain.